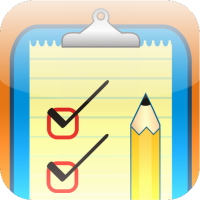 If you are trying to build new habits, it is important to keep track of how well you are doing. Without feedback, it is easy to get discouraged, or start slacking off, and then Poof! the habit is gone.
Habit Master, written by my fellow blogger Donald Latumahina of Life Optimizer is a simple iPhone/iPod/iPad application that allows you to keep track of your habits and your progress.
Daily, Weekly, Monthly
The first thing I noticed about the software is there are sections for setting up habits for daily, weekly and monthly recurrence. This is important to me, because the weekly and monthly ones are the ones I lose track of. The daily habit does allow for exceptions where a "miss" won't break the streak; the weekly and monthly do not.
Back-filling Activities
One of my frustrations with other habit trackers is that it was difficult to back-fill data. I don't always remember to mark the habit as completed, and two taps in HabitMaster gets the job done.
The Help
HabitMaster has one of the most complete help sections I have ever seen. It breaks down the features in an easy-to-use way, and it doesn't leave anything out.
Solid Software
One of the best things about this software is it doesn't crash. I have had so many pieces of software lock up or suddenly exit, and this one is always right there, solid and stable.
Summary
HabitMaster is the fourth habit tracking software I have tried, and the only one I will continue to use. Its ease-of-use, backtracking and solidity make it a winner.
Application Information
Application: HabitMaster
Author: Donald Latumahina
Cost: $2.99
---
Disclosure:
Donald Latumahina provided me with a free copy of the software at my request to enable me to write this review.